Pricing
Less Expensive than a Sales Representative
that randomly cold calls the world.
Professional
Bi-Weekly Optimization Sessions
* + €4k onboarding fee
* €18,960/year + €4k onboarding fee
Custom
Email, Zoom & Phone Support
Weekly Optimisation Sessions
Our onboarding package get you started with:
Lead Research & Enrichment
Frequently Asked Questions
Got questions? We've got answers.
What are AI Tokens and what if I need more?
AI Tokens are queries to our data providers or the Large Language Model (LLM) for hyper-personalized recommendations or email building blocks. You can buy more tokens if you need them.
Are you delivering new leads and enriching contacts?
Yes and yes. The number of new leads we provide depends on your plan. We have over 50 data providers. So you don't need any other data providers to enrich your existing contacts or new leads. We merge all your contacts in your lead management system, remove duplicates or mark the outdated data. All contacts can be automatically synchronized via the API or uploaded via our CSV upload.
What is the difference between contacts & leads?
Contacts stands for the number of all unique contact profiles you have in your lead management system. "New leads" stands for new contacts that we find and enrich for you.
Is this solution suitable for high end-products?
Yes. We best serve B2B companies with technically complex products. High value products and services with long sales cycles are best suited. It is less suitable for low-priced products and B2C.
How do I convert a qualified lead into a customer?
The survey dashboard shows which contacts have a high purchase intent. When the timing is right, it's easy to get people to make a call. We query the buyer persona specifically for purchase intent and provide intelligent sequences for contacts that show high purchase intent. These contacts can be offered a pre-product such as a workshop or audit to build trust.
How much service is included?
We support you all along. You get the power package right at the beginning. We conduct two workshops with you to define your target audience, find a relevant topic and design the questions. You get enriched contacts and a lead management system tailored to your needs. We continuously optimize as your survey collects data to increase engagement and completion rates.


What is your Unique Selling Proposition (USP)?
Our software generates and nurtures leads: a high intent lead management system – resulting in ready-to-buy prospects at scale.
From providing the lead list to generating survey results, everything is designed to build long-term relationships with your prospects. By delivering unique value to survey respondents, such as personalized and actionable insights, you build trust and authority.
Our nurturing workflows allow you to engage with your prospects throughout the year in a respectful and insightful way to identify the exact moment a contact qualifies for your offer.
Are the survey scientifically relevant?
We focus on increasing your reach and nurturing your leads. Our focus is not on comprehensive, scientific market research. However, for most clients we work closely with universities and use scientific methods.
Is this solution suitable for product feedback?
No. Our lead management system is designed to increase your reach and nurture your leads, not to get product feedback.
Do you integrate with any CRMs?
We develop native integrations for Hubspot, Salesforce, Pipedrive. Best of all, thanks to the open API and webhook infrastructure, you can connect to any CRM in the (newer) world.
No answer found? Book a demo for all your questions.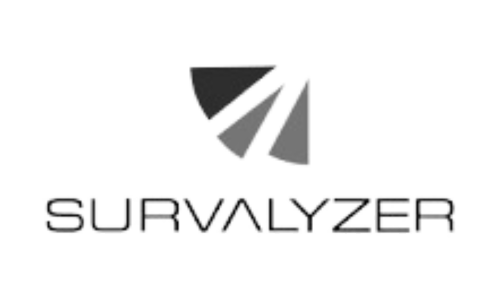 "The great interest in the survey and the first exciting conversations with potential customers show me that this campaign, with the survey at its core, is meeting a need and generating interest."
Reto Baumgartner
Ceo, MySign
"The collaboration with them had a ROI in less than 2 months! The biggest impacts were on increasing our team productivity, sales pipeline and SEO visibility."
Adrian Kyburz
Head of Revenue, Xorlab AG
"Marc and Valentin's experience combined with their systematic approach has brought my company a big step forward. Their energy, far-reaching strategic planning and help with practical execution are unbeatable."
Christian Hyka
CEO, Survalyzer
"Valentin and Marc shared with us some great best practices and a compelling implementation framework. Combining their expertise with in-house execution power really allows for faster and better scaling."
Benoit Henry
CEO, Certifaction AG